Electrical work is a complex activity which requires professional expertise: the electrician. Electrical job needs some expertise and you cannot just do an electrical work like that or entrust it to anyone you doubt its capability. Electricity is very dangerous and complex that is SOS express have included among his teams that of an electrician in Tel Aviv. With these professionals, no need to ask yourself questions anymore because they answer them for you previously. Their expertise makes them competent on the job required. They use adequate electrician tool and you can even become an electrician apprentice while he is working on your installation. This electrician outlet in Tel Aviv is available 24 hours a day. But what is the role of electricians? Find out more about this role here.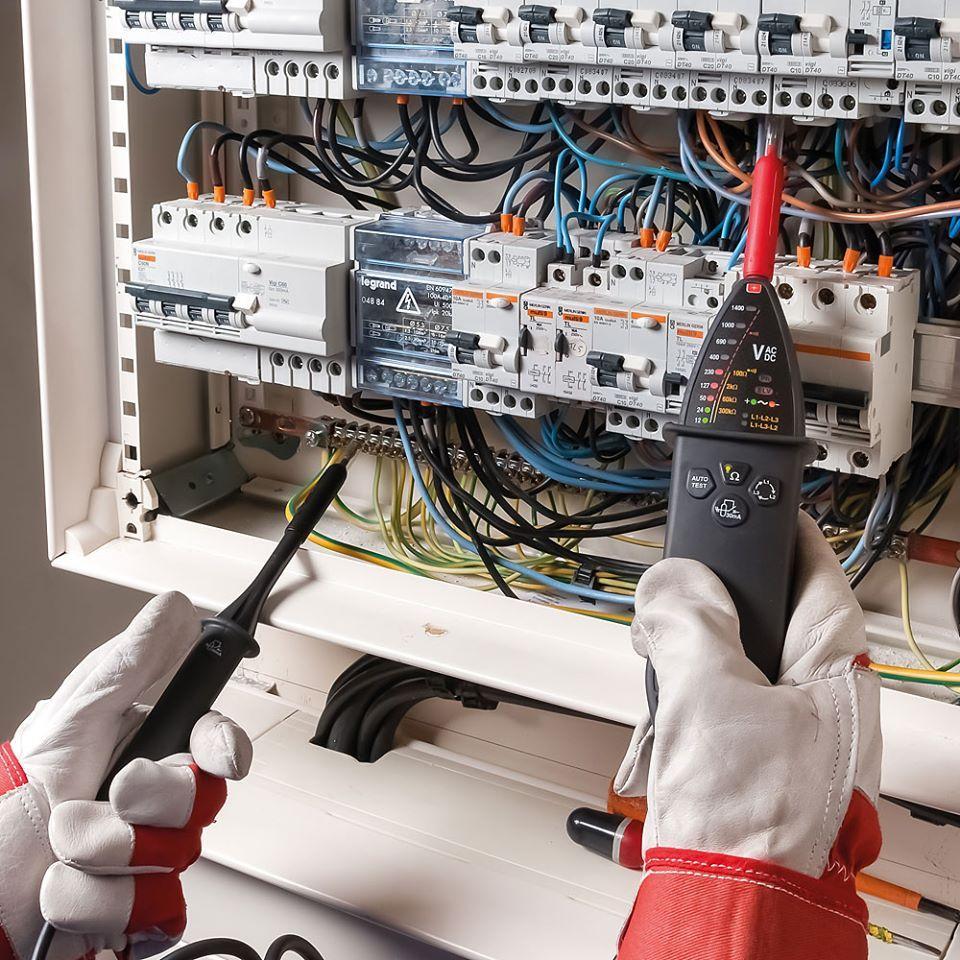 Hadar Electricians
Hadar Electricians
16 Zuntz
6819131
Tel Aviv
work
📞

:

+972 52 514 8080

work
Categories:
Electrician Tel Aviv
Yanai Electrical Engineering
Yanai Electrical Engineering
Kiryat Atidim, Building No. 7
6158101
Tel Aviv
work
📞

:

+972 4 842 2077

work
Categories:
Electrician Tel Aviv
Electrician and renovations
Electrician and renovations
Central district Jaffa
6158111
Tel Aviv
work
📞

:

+972 54 576 4407

work
Categories:
Electrician Tel Aviv
Optimized and safe housing
It's important to realize that an electrician's function in the event of a malfunction or crisis is not trivial. You may be resourceful, but a small mistake will trigger a fire during your operation. Incorrect handling can also cause an electrical shock that will have a severe health impact. Your interference can also fix the problem, but this may also trigger a failure in another device.And it can destroy your computers, and even all of your home's eclectic systems. This many dangers are minimized with the aid of a qualified electrician from this platform, and will allow you to protect your appliances and home against the danger of electric fire. In other words, the benefit is to maximize your home's protection and reduce the risks the short circuit could cause.
A satisfactory and economical service
Would you want to change an electrical unit, or do you suspect an electrical system malfunction? To take the necessary steps, it is strongly recommended that you employ a skilled electrician to do the work or diagnose. When you want to do it yourself, if something went wrong, you might be wasting your time and a lot of money. Know that an electrician's intervention promises you to take advantage of an effective, robust and secure electrical installation, as he knows the requirements that apply during such an intervention. You will save money on transportation because of this SOS express is in Tel Aviv and can quickly arrive at home when you need electrical plug service or more.
Other assets
It's nice to learn the state wants people to use fewer energy consuming tools. In addition to quality facilities and time savings, you'll also benefit from the support of a skilled electrical job in Tel Aviv:
Valuable advice on precautionary measures: that is, the electrician will give you advice on safe acts during an eclectic issue, during his intervention;

Initiatives for a new facility that would reduce your energy bill;

Tips and installations fast and adequate;

Advice on the use of quality products and tools that don't consume much energy: thus, your bill will be reduced;

Repair or maintenance facilities at affordable and most dependable prices for your gadgets.