It is important to recruit professionals when you know you have an emergency case of light. You recruit them so that they do specified stuff you can't do like commercial jets flying, corporate lawsuits, Teslas repairing and so on. If you know nothing or little about the job, hire a specialist for it. To do electrician hiring in Abu Dhabi is easy and to do. SOS express has gathered on its platform all the best electricians you can find in Abu Dhabi. They offer quality service for all electrical problems and they are reputed for rapid intervention in case of emergency. Since they are available in the city, they have a good command of the surroundings. Avoid doing certain task even if you are an electrician 1st year apprenticeship because it can be risky.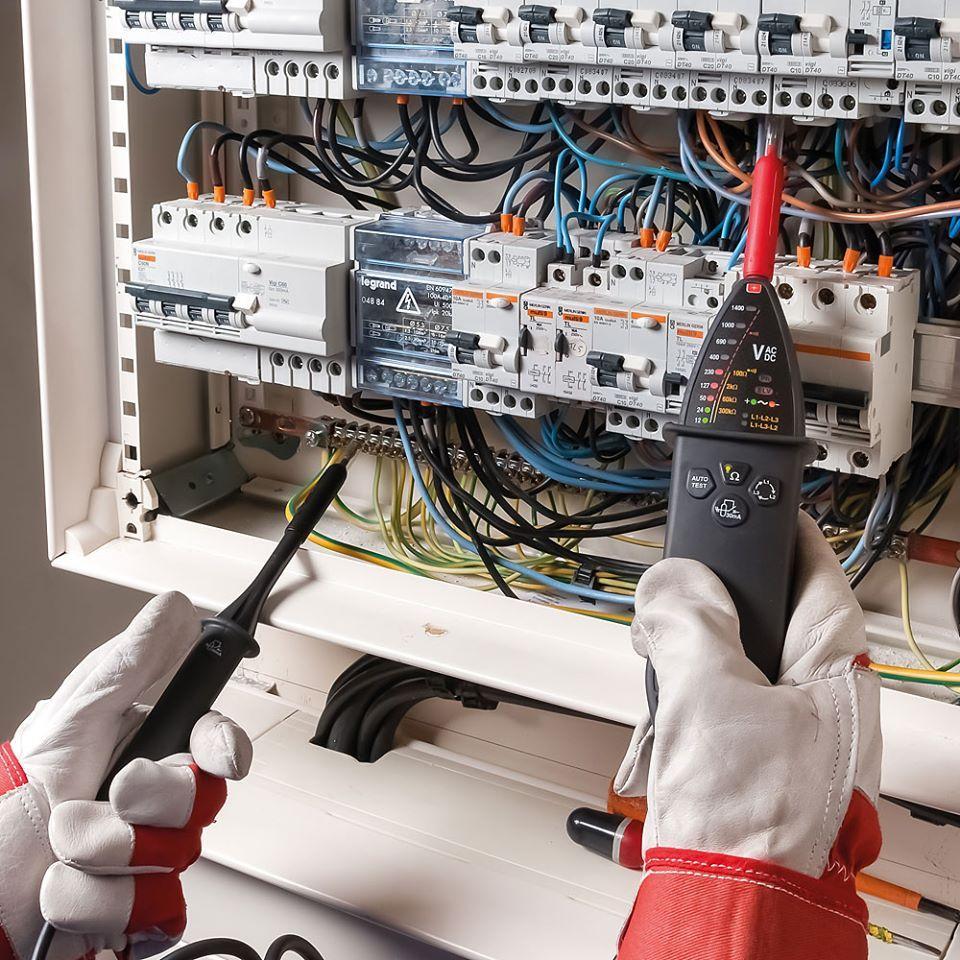 Deluxe Electrical Repair
Deluxe Electrical Repair
City of Abu Dhabi
Abu Dhabi
work
📞

:

+971 2 555 3831

work
Categories:
Electrician Abu Dhabi
ALRAHI WHITE
ALRAHI WHITE
Musaffah-39
Abu Dhabi
work
📞

:

+971 2 678 5259

work
Categories:
Electrician Abu Dhabi
Mazyad Mall Tower 2 9th Floor, Gate No. 904 Office No. 17 MBZ City
Abu Dhabi
work
📞

:

+971 2 558 4075

work
Categories:
Electrician Abu Dhabi
When to contact an electrician
Call an electrician work if you notice that the electrical circuit breakers fly constantly or the fuses blow regularly. It's not a matter of constantly removing the fuses and resetting the circuit breakers because the device can continue to use more power than it can safely do. Two such conditions may also mean that one or more circuits pose a potentially dangerous problem.

When you find that your lights flash and/or unexpectedly go out while household appliances are in use, it is recommended that you employ a skilled, trained and professional electrician 24/7 for the services. More and more machines are working on an engine that absorbs so much electric current and need to have dedicated circuits of its own.
Overloaded outlets put very high demands on many household and workplace electrical systems. These installations will potentially cause the electrical system to work well beyond the ability it is built for an electrician will build additional circuits and outlets to make the premises safer.

Also now, a large number of homes are fitted with electrical cords running under carpets and skirting boards. Whether this is the case in your home, the electrical risk is substantial and additional outlets are needed. Call an electrician near me and ask them to install additional outlets not only to make your home look better but also safer.
Switches, sockets and any other hot-to-touch surface of the electrical device, and any switch or outlet that causes limited (or greater) electrical shock, may be an indicator that excessive demand is present at best. Many older homes also have aluminum wires, meaning that you need to test your home's electrical wiring periodically, but a professional electrician can also see hot or shocking surfaces.

If you are still in your home with electrical outlets that cannot handle three-pronged outlets, you can certainly call an electrician work. This means that your home's electrical system isn't completely and properly grounded, which poses a danger to your safety.
All the above reasons listed above are just a few reasons among many why you should come to our platform for professional electricians. SOS express guarantees quality and punctual services.