Air conditioning repair Singapore
In order to ensure the proper functioning of the air conditioning cooling unit, it is essential and unavoidable to do maintenance. It is important to note that a well maintained air conditioning diffuses healthy air and consumes less electricity. Thus, regular maintenance of your air conditioner by the specialist is preferable than DIY. Here in Singapore, there is this platform SOS express which provides the city with services among which are air conditioning and cooling services. Inhabitant from here is aware of the efficiency of the services offered by this platform. Have your own experience and testify by yourself of the quality service.
Kang's Brothers Electrical
Kang's Brothers Electrical
53 Ubi Avenue,1 Paya Ubi Industrial Park
408934
Singapore
work
📞

:

+65 6506 7330

work
🔗

:

See website
Categories:
Air conditioning repair Singapore
Aircon Doctor
Aircon Doctor
21, Woodland Close , Primz Bizhub
737854
Singapore
work
📞

:

+65 96109198

work
🔗

:

See website
Categories:
Air conditioning repair Singapore
Categories:
Air conditioning repair Singapore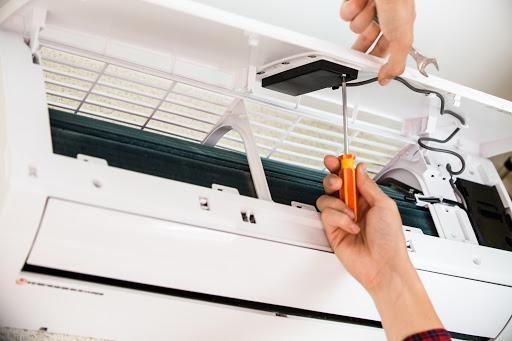 Why you need a home's air conditioning system in Singapore
In the absence of maintenance, the air conditioner in the home will lose efficiency and be subject to breakdowns. You should regularly do maintenance because;
The dirty mechanism will tend to consume more energy to operate, which will be reflected in the electricity bill.

Finally, a poorly maintained air conditioner, which has become the site of bacterial proliferation, can be dangerous for health.
It is therefore important to regularly clean the indoor units and filters of the unit. A full annual inspection must also be entrusted to a professional. 
Home air conditioning system, what should be maintained
Maintenance of the air conditioner by the individual is limited to the filters and the outdoor unit which must be clean and free.
Once a year, it is recommended to dust and clean the air conditioning filters with soap and water.

Pressure and circuits are checked during the annual professional visit.

Always recognize when to contact a specialist for certain task.

Always call a professional to have air conditioner cooling system maintained regularly. 
When to make air maintenance for your car?
Yes, you have to have your air conditioning serviced, but when exactly? Certain signs suggestive of a malfunction of the air conditioner cooling but not removing humidity can warn of the opportune time to carry out the repair:
The air conditioning, no longer produces cold air and no longer cools the passenger compartment;

The air flow is significantly less powerful;

Smelly odors emanate from the air conditioning;

In winter, demisting does not work or very badly.
In these different cases, it is recommended to make an appointment with your garage owner as soon as possible to carry out an overhaul of the air conditioning system.
What these professional can do for your car
Otherwise, in order to anticipate these signs and avoid arriving until your air conditioning breaks down, it is important to:
Have the air conditioning system checked every year;

Perform an antibacterial treatment of the circuit every year;

Recharge the refrigerant gas in the circuit every 2 years;

Change the filter drier every 2 years.
Finally, we often recommend operating your air conditioning cooling cycle. The goal is to prevent the entire system from going too long without working.