Air conditioning repair Dubai
When your air conditioner is cooling but, not blowing, or functions partiallyit causes issues.This does not permit you to use your device fully. If your air conditioner doesn't run well, avoid trying repairing it yourself. This is to avoid the risk of continuing damaging the device. When you have a defective air conditioner at home, get it repaired by specialist. In Dubai, you have a brilliant team of technicians provided by the SOS express platform to meet all needs aimed at repairing air conditioning.The capabilities and efficiencies of air conditioners rely a great deal on how the air conditioner is built. When you don't employ an experienced air conditionerspecialist such as those from SOS express, this can give you headaches and in the long run cost you more money. Here you have installation technicians who are experienced, trained and specialists in installing your air conditioner in Dubai.
Categories:
Air conditioning repair Dubai
SAHARA AIR CONDITIONING AND REFRIGERATION
SAHARA AIR CONDITIONING AND REFRIGERATION
Deira, Near union square metro
251539
Dubai
work
work
📞

:

+971 4 2950800

work
🔗

:

See website
Categories:
Air conditioning repair Dubai
Categories:
Air conditioning repair Dubai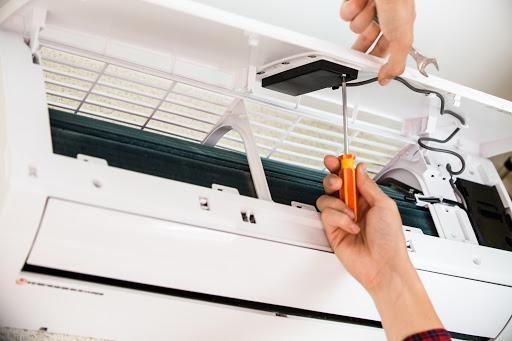 When to call for the service of air conditioning and cooling in Dubai?
Many people do not know when to contact a specialist when their air conditioner is not cooling enough or when the air conditioner isn't cooling at all. If the device has any of the following signs, this usually means trouble:
When you realize the air conditioner and cooling system makes odd noises. This causes utility bills to rise each month.

When you notice the air conditioner machine is getting iced up.

When you realize that air falls right over the heater.

When the refrigeration is uneven; which make some rooms are too cold, others too dry.

When there is an oily coating on parts of your air conditioning system.

When the temperature of the indoor air does not conform to thermostat configuration.

When there are regular calls to the air conditioner for repair.

When the air conditioner is less than 10 years
The cost of replacing an air conditioner is high. It is important to be closed to air conditioning and cooling professionals who can always answer present in case of damage or little issues. Calling expert for maintenance is saving your AC from damaging. Specialist from this platform does not only repair air conditioners and cooling systems, but they also provide advice on how to use them normally. They know what to do in order to keep the current system up and running normally.
Nevertheless, if you find that you are tired of repairing your air conditioning in the long run, get yourself a new one. In this case you will need the services of a specialist in the complete installation of your new device. It is very important so as to avoid having problems as; the air conditioner system is not functioning, air conditioner is not cooling in certain rooms, an air conditioner not cooling at night and so on.Our technicians are experienced, and will work with you to ensure that the right device is built to suit your needs. Trust SOS express to provide you the specialist who guarantee you excellent job.